Happy Sunday, Everybody!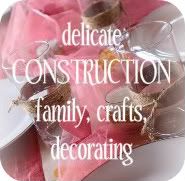 Michelle has an AWESOME blog with a TON of fantastic crafty & kid friendly ideas! If you already follow her, reach around and pat yourself on the back. If not...what are you waiting for?!?

Things I love:
And my list goes on and on...and on! So when you're done reading my fab. guest post, hang out awhile and get inspired! Michelle also hosts some great Linky Parties: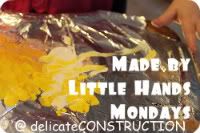 And a New One!